Fairburn Ings, an RSPB site based near Castleford in west Yorkshire, if not my favourite site is without doubt my most visited and offers a wide range of wildlife options.
Access is easy, being based just off the "old" A1 at Fairburn village which is just a couple of miles north of Ferrybridge power station. Fairburn Ings reserve runs west from Fairburn village almost to Castleford itself and covers in excess of some 200 acres of variable landscape. The downside of this is that most is not accessible to the public. The OS map reference is SE451277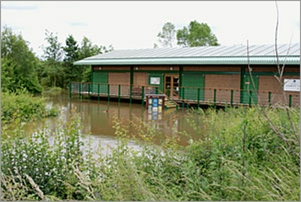 The "Ings" part of the name refers to the land being wet and marshy and easily flooded, sometimes to epic proportions!. In late June 2007, a period of torrential downpours flooded the whole valley floor to within just a few inches of the elevated visitor centre floor and even some properties in the village itself. A selection of photographs can be seen HERE.
Fairburn Ings is a great testament to conservation and reclamation as it was once wetland meadow and chosen as the site for dumping mining waste from the local mines. This resulted in excess of 25 million tons of spoil being unceremoniously deposited there. Since the closure of the mines and the subsequent involvement of local authorities, groups and especially the RSPB it has become a spectacular wildlife haven. The RSPB and it's current local management team have really turned this reserve around and while the name would suggest a great place for viewing birds, don't be fooled by the name, there is lots there in flora and fauna to keep most folks happy.
One relatively cheap and worthwhile addition to the Ings recently has to be the kingfisher screen. For those with a passion for kingfishers, especially those where distance or access is a problem, this is an ideal spot for close observation. With a little patience you are almost guaranteed to see them here. Kingfishers generally have been encouraged at the Ings and instead of a rapid blue flash familiar to many or a distant blue and orange speck, they can also be seen closely at the Pickup hide as the water has been brought closer. Likewise at the Cut hide, both of which have had perches strategically placed close to the hides and the birds use them freely and regularly. There is a large tree approx 8' from the left corner of the Cut hide and it's not unusual for them to make brief stops there. At the Screen, they have come to within 3', too close for many cameras to focus!!. Well done the management team, more of this sort of thing please ;).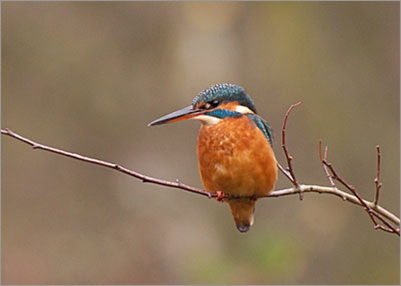 Kingfisher from new screen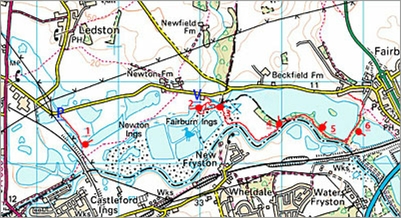 Hides